Engineered Class, Heavy Duty Chain
Production Industries, a subsidiary of Frost Inc., has been engineering heavy-duty and specialty chain for 65 years. These products are constructed to endure rigorous and harsh operating environments day in-and-out. We provide all sorts of  conveyor systems which include: CC-5A/B, Flat Top, Food Grade, Water-screen, Gull Wing and Apron chain conveyors.
Benefits
Complete Engineering Assistance
Engineering expertise enabling meaningful collaboration with customers in achieving solutions.
Accurate Delivery Time
Our team has a proven process that is committed to hitting your delivery deadlines.
Superior Materials
Only the best materials are used in the manufacturing of our products so they meet the specs of your application.
Exceptional Workmanship + Quality
Our mission is to deliver conveyors that are manufactured with attention to detail which ensures product longevity.
Resources

Brochure
Corporate Brochure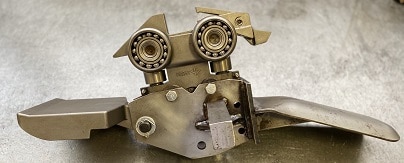 Chain
Smooth Link Chain System

Brochure
Conveyor Roll Bearings
Industries
PI's experienced sales and engineering staff will help design a solution that works for your particular application. Some of the industries we serve include:
Paper Mill
Bulk Material
Food Processing
Automotive
Water Treatment
Recycling
Products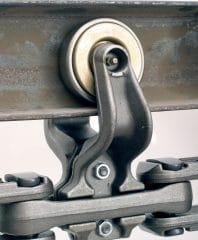 Trolleys
Engineered Overhead and Inverted Trolleys which will meet your application's specifications.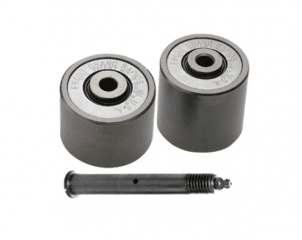 Roller Turn Rollers
Frost offers a full line of high-quality Chain Roller Turn Rollers for your material handling needs.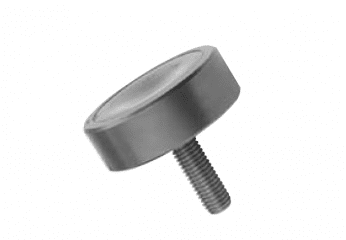 Steel Trolley Wheels
Dependable Trolley Wheels that can withstand heavy loads and harsh environments.
Want to Learn more?
Check out Production Industries Website for their full product offering.