Products
Frost offers a full line of material handling components including, but not limited to, overhead X type chain & trolleys for I beam applications, enclosed track chain, specialty chains, free trolleys, hand pushed trolleys, roller turn rollers, wheels, bearings, attachments and more. These products are designed and manufactured to withstand the demands created by heavy loads, high temperatures and high levels of corrosion. To see our complete product offering, please click to view the catalog.

Overhead Conveyor Chain
Robust X-Type and Bolted Overhead Conveyor Chain that can be customized for your application.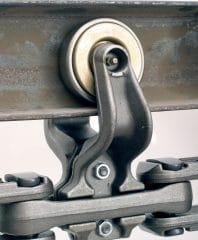 Trolleys
Engineered Overhead and Inverted Trolleys which will meet your application's specifications.

Continuous Bakery Chains
Proofer and Oven chains for your high speed, continuous bakery systems.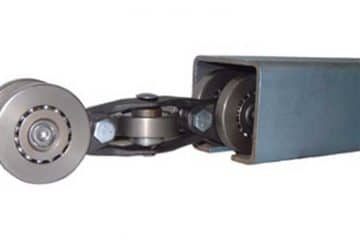 Industrial Enclosed Track Chains
Industrial Enclosed Track Chains include Zig-Zag Compatible and Eisenmann Compatible Chains.

Overhead & Inverted Free Trolleys
Webb, Acco, Fata and Rapid Style compatible Free Trolleys and Rebuild Program.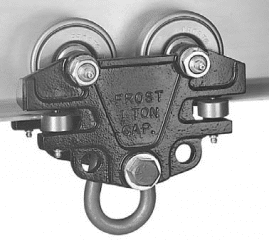 Hand Pushed I-Beam Trolleys
Hand Pushed Trolleys for your overhead monorail cranes and hoists.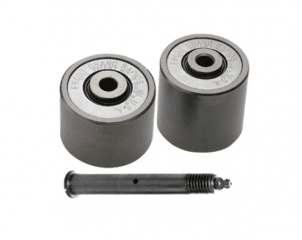 Roller Turn Rollers
Frost offers a full line of high-quality Chain Roller Turn Rollers for your material handling needs.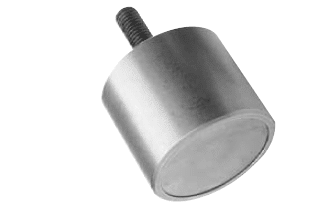 Double Row Rollers
High quality Double Row Rollers that can be designed and manufactured to your specifications.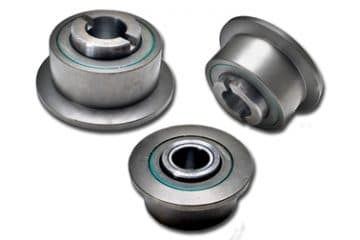 Flat Top Wheels
Our Flat Top Wheels can be Sealed for Life Retainer Type or Relubable Full Ball Complement.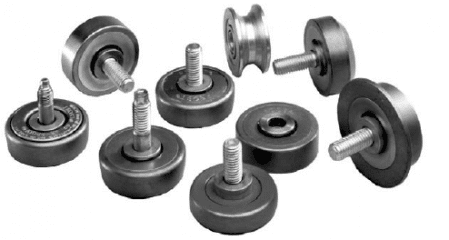 Push Back Rack Wheels
Heavy-Duty Push Back Rack Wheels for new and existing systems.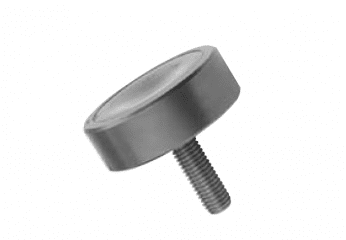 Steel Trolley Wheels
Dependable Trolley Wheels that can withstand heavy loads and harsh environments.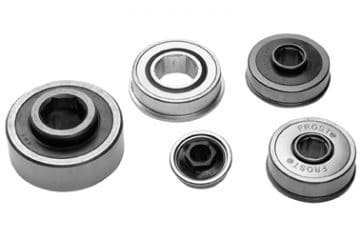 Conveyor Roll Bearings
Conveyor Bearings for your light, medium and heavy-duty material handling applications.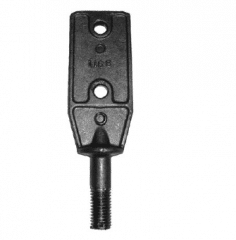 Fasteners and Attachments
We provide Trolley fasteners and attachments which include bolts, lock nuts, pins, clips, spacers and washers.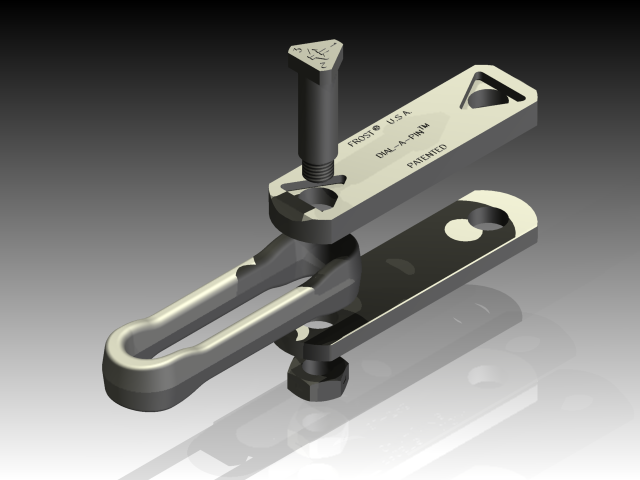 Dial-A-Bolt
New bolted chain that has adjustable pin for longer chain life.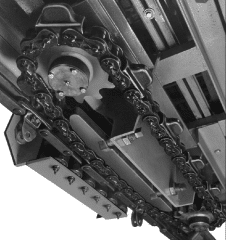 Specialty Chains
Frost offers various specialty chains for a variety of applications.
Have a question?
Please fill out a brief form and we will get back to you shortly.