Continuous Bakery Proofer & Oven Chains
For over 40 years, Frost has been manufacturing a variety of Proofer and Oven chains for Continuous Bakery Systems around the world. All of our chains are made to the highest quality because we control the production of each chain part. We use American made components which has given us a proven track of longevity and reliability.
Chain Capabilities:
Manufactured with High Grade Steel
Operate in High Baking Temperatures
750 Pounds if Maximum Rated Chain Pull
Heat Treated, Plated and Assembled in the USA
Rigorous Quality Check of Each Chain
What Can You Expect Working With Frost?
Superior Chain Performance
Timely Delivery
OEM of Most Continuous Chain Systems
Exceptional Customer Service
100% Compatible with Stewart Style Systems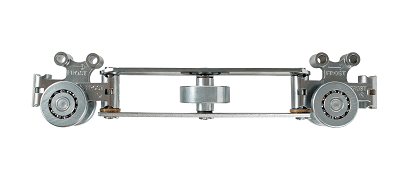 Resources