Conveyor Chain Assessment Services
Frost recommends periodically reviewing and lubricating your conveyor systems to prevent costly conveyor downtime. Our chain wear monitors and on-site chain assessment services educate customers in knowing when they may have a chain conveyor problem, before it occurs. We provide a Chain Strain Analysis, Chain Wear Analysis and 37 point Conveyor System Health Assessment.
Benefits
Consultative Advice
Highly experienced chain conveyor professionals available who can provide advice on how best to maintain conveyors to maximize conveyor longevity.
Preemptive Diagnosis
High tech equipment with the ability to determine chain wear or load strain may present a problem needing attention to avoid costly breakdown.
User Friendly Monitoring Equipment
Equipment that is simple to use with touch screen, Wi-Fi and remote access interface as available features.
Peace of Mind
Permanent chain wear monitoring available that can monitor wear 24/7 if desired to create peace of mind that things are under control.
Resources

Brochure
Corporate Brochure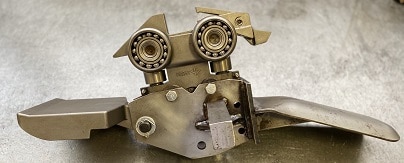 Monitor
Portable Chain Wear Monitor

Brochure
Free Trolley Brochure


Brochure
CATS Portable Chain Wear Monitor

Brochure
CATS Permanent Chain Wear Monitor – Automotive

Brochure
CATS Permanent Chain Wear Monitor – Poultry

Brochure
CATS Permanent Chain Wear Monitor – Bakery

Brochure
CATS Permanent Chain Wear Monitor – Industrial
Industries
We assist customers with advice and consultation who operate in a number of industries where processing and material handling are integral to their operations. Some of the industries we serve include:
Automotive
Appliance
Furniture
Food
Products

Overhead Conveyor Chain
Robust X-Type and Bolted Overhead Conveyor Chain that can be customized for your application.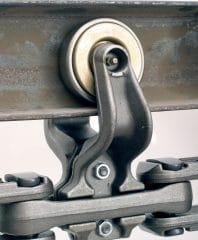 Trolleys
Engineered Overhead and Inverted Trolleys which will meet your application's specifications.

Continuous Bakery Chains
Proofer and Oven chains for your high speed, continuous bakery systems.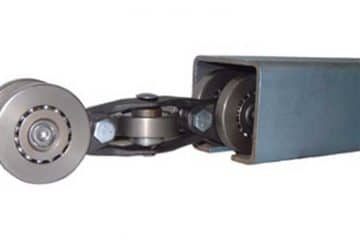 Industrial Enclosed Track Chains
Industrial Enclosed Track Chains include Zig-Zag Compatible and Eisenmann Compatible Chains.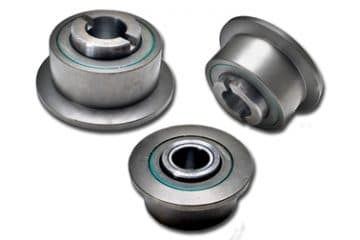 Flat Top Wheels
Our Flat Top Wheels can be Sealed for Life Retainer Type or Relubable Full Ball Complement.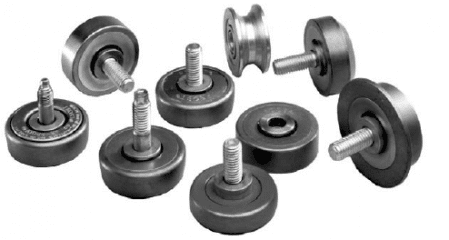 Push Back Rack Wheels
Heavy-Duty Push Back Rack Wheels for new and existing systems.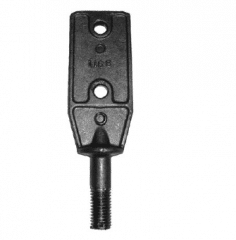 Fasteners and Attachments
We provide Trolley fasteners and attachments which include bolts, lock nuts, pins, clips, spacers and washers.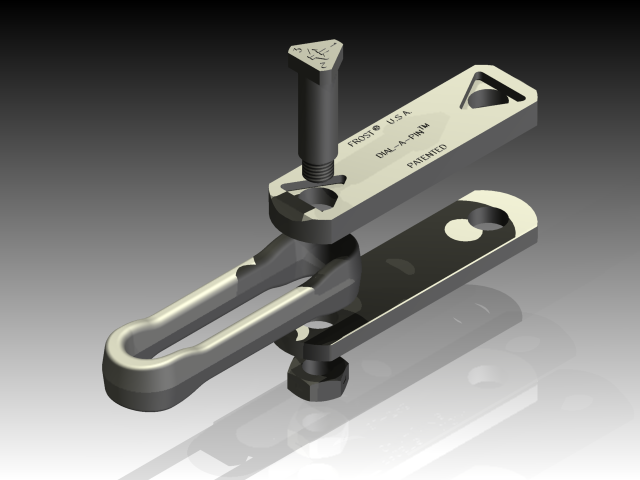 Dial-A-Bolt
New bolted chain that has adjustable pin for longer chain life.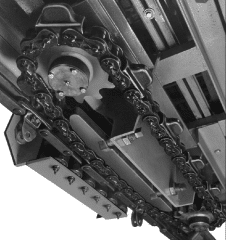 Specialty Chains
Frost offers various specialty chains for a variety of applications.
Have a questions?
Please fill out a brief form and we will get back to you shortly.