Conveyor Chain and Attachments
Frost Links, a subsidiary of Frost Inc., has years of experience in supplying high-quality conveyor chain, pusher dogs, trolleys and attachments for industrial, food and processing industries worldwide. Our team of sales and engineers can develop a complete chain & trolley system that will work best in your particular application. Our overhead X-Type chain comes in standard, high alloy and stainless steel materials depending your specifications. We are the proud originator of Smooth Link chain that has helped establish our company as one of the highest quality providers of conveyor chain in the world.
Benefits
Long Lasting
Proven track record of reliability and last longer than our competitors across all industries.
Best Value
Because our products outlast the competition, they bring a significant cost advantage to customers who use our chain and attachments.
Low Maintenance
Offering customers products with high quality, long-lasting materials; translates to smooth running chains with lower maintenance requirements.
Rugged
Solutions withstanding the demands of high temperature, heavy load and contaminated operating environments while giving customers consistent performance.
Resources

Brochure
Corporate Brochure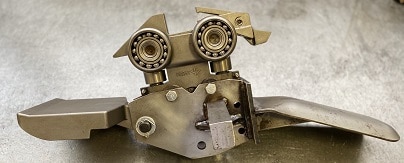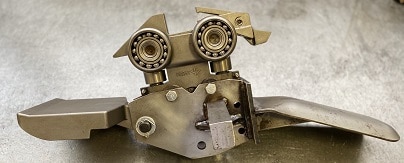 Chain
Smooth Link Chain System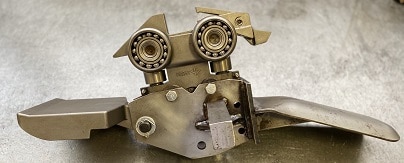 Chain
Stainless Steel Smooth Link Chain

Brochure
Free Trolley Brochure

Brochure
Smooth Link X-Type Chain

Brochure
Stainless Steel Smooth Link X-Type Chain

Brochure
Dial-A-Bolt Bolted Style

Brochure
Convert your Buschman System to an X-248 System

Brochure
The Evolution of Chain

Brochure
CATS Permanent Chain Wear Monitor – Poultry
Industries
Frost Links offers products perfectly suited for Industrial and Poultry Processing operations. We can recommend the precise product fit for our customer's application taking into account matters related to steel grade, trolley construction, plating and lubrication.
Industrial
Poultry Processing
Red Meat Processing
Products

Overhead Conveyor Chain
Robust X-Type and Bolted Overhead Conveyor Chain that can be customized for your application.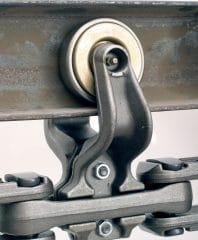 Trolleys
Engineered Overhead and Inverted Trolleys which will meet your application's specifications.

Continuous Bakery Chains
Proofer and Oven chains for your high speed, continuous bakery systems.

Overhead & Inverted Free Trolleys
Webb, Acco, Fata and Rapid Style compatible Free Trolleys and Rebuild Program.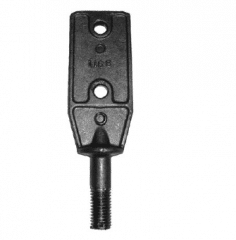 Fasteners and Attachments
We provide Trolley fasteners and attachments which include bolts, lock nuts, pins, clips, spacers and washers.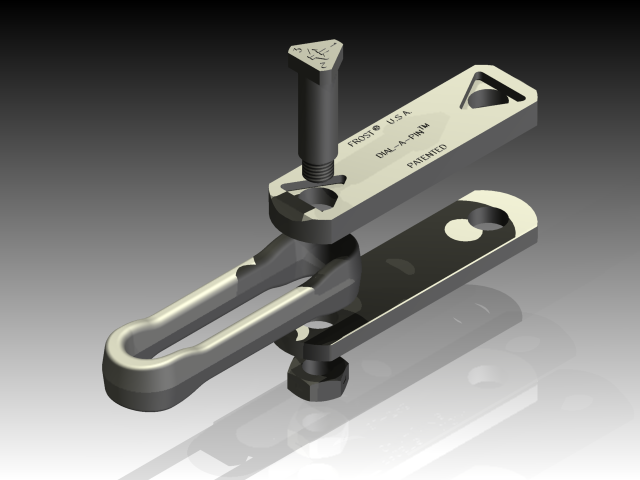 Dial-A-Bolt
New bolted chain that has adjustable pin for longer chain life.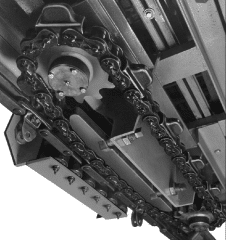 Specialty Chains
Frost offers various specialty chains for a variety of applications.
Want to learn more?
Check out Frost Link's website for their full product offering.