Conveyor Parts and Accessories
Over many years of servicing customers, Frost has developed a parts and accessories business in a variety of material handling products. These parts an accessories can be found in high heat, heavy load, contaminated or corrosive environments. Many of our competitors do not provide this service, therefore, we consider this as an important service to our customers.
Benefits
Short Run Capability
We are set up to turn smaller orders around quickly.
Wide Product Variety
Our drawing library is significant and enables us to produce a wide variety of parts for customers.
Relationship Focused
Your not just a customer, but a partner. How can we help with you conveyor needs so you succeed?
Value Add
By providing aftermarket products and services, we offer significant added value to our customer relationships.
Resources

Brochure
Corporate Brochure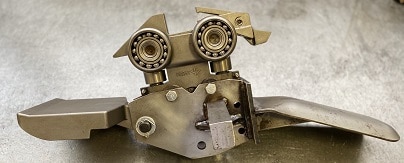 Rollers
Roller Turns & Bearings

Brochure
Free Trolley Brochure

Brochure
Conveyor Roll Bearings
Industries
Frost manufactures its high-quality parts and accessory components for numerous applications. Some of the industries we serve include:
Automotive
Packaging
Distribution
General Manufacturing
Warehouse Distribution
Products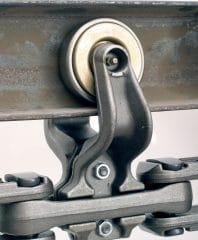 Trolleys
Engineered Overhead and Inverted Trolleys which will meet your application's specifications.

Continuous Bakery Chains
Proofer and Oven chains for your high speed, continuous bakery systems.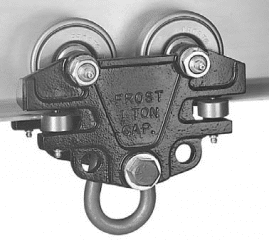 Hand Pushed I-Beam Trolleys
Hand Pushed Trolleys for your overhead monorail cranes and hoists.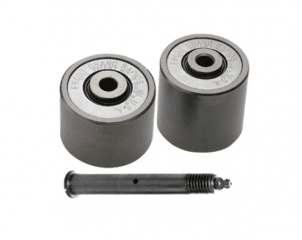 Roller Turn Rollers
Frost offers a full line of high-quality Chain Roller Turn Rollers for your material handling needs.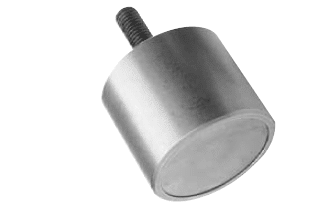 Double Row Rollers
High quality Double Row Rollers that can be designed and manufactured to your specifications.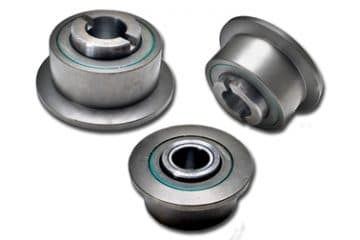 Flat Top Wheels
Our Flat Top Wheels can be Sealed for Life Retainer Type or Relubable Full Ball Complement.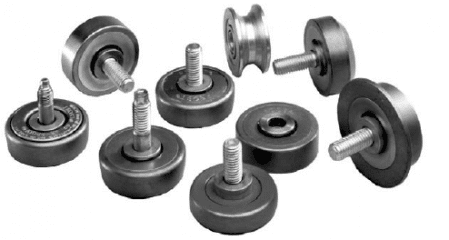 Push Back Rack Wheels
Heavy-Duty Push Back Rack Wheels for new and existing systems.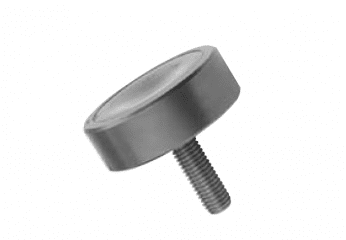 Steel Trolley Wheels
Dependable Trolley Wheels that can withstand heavy loads and harsh environments.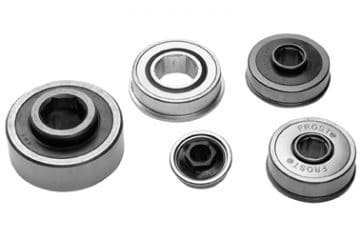 Conveyor Roll Bearings
Conveyor Bearings for your light, medium and heavy-duty material handling applications.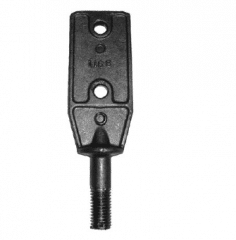 Fasteners and Attachments
We provide Trolley fasteners and attachments which include bolts, lock nuts, pins, clips, spacers and washers.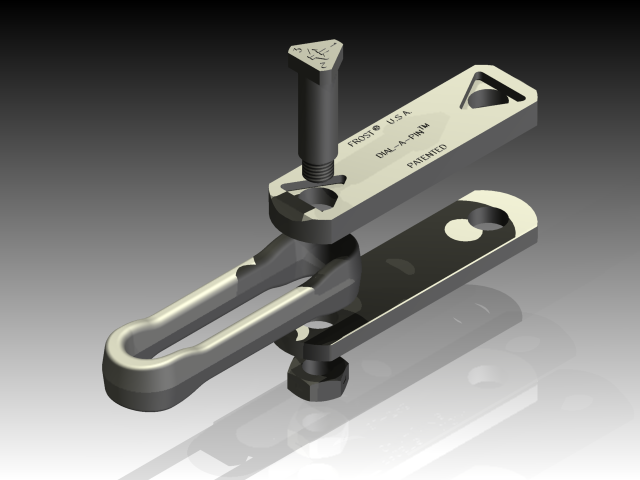 Dial-A-Bolt
New bolted chain that has adjustable pin for longer chain life.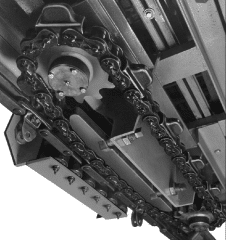 Specialty Chains
Frost offers various specialty chains for a variety of applications.
Have a Question?
Please fill out the brief form and we will get back to you shortly.