Free Trolleys
Our line of high-quality Free Trolleys are compatible with commonly used Power Trolley systems. These trolleys can be purchased as parts and accessories to replace your worn out system or, we also offer a Free Trolley rebuild and assembly program. Our team will help analyze your existing trolley system and recommend the best option for your operation.
Benefits
Greater Value
Frost's Free Trolleys maintain greater reliability and longer life due to the quality and strength of our castings and other materials used.
Maintenance Advantage
Our Free Trolleys are designed with removable load and guide wheels to accommodate on-going maintenance.
Effective Lead Time
We have made the commitment to invest in inventory levels that enable us to serve you effectively in a timely manner.
Knowledgeable Staff
Your questions concerning Free Trolley applications can be answered by our engineering group which carry years of experience in Power and Free conveyors.
Resources

Brochure
Corporate Brochure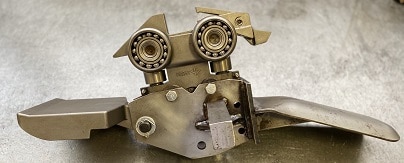 Trolleys
Hand Pushed Trolleys

Brochure
Free Trolley Brochure

Brochure
Hand Pushed Beam Trolleys

Brochure
Frost Power and Free Trolleys – 143 and 154 Series

Brochure
Frost Power and Free Trolleys – 157 Series

Brochure
Frost Power and Free Trolleys – 160 Series
Industries
Frost's Free Trolleys can be found primarily in plants where Overhead Power and Free or Inverted Power and Free systems are employed for flexible manufacturing. Our trolleys have a proven track record of enduring, consistent performance in heavy industrial environments. Some of the industries we serve include:
Automotive Manufacturing
Aluminum Smelting
Products

Overhead Conveyor Chain
Robust X-Type and Bolted Overhead Conveyor Chain that can be customized for your application.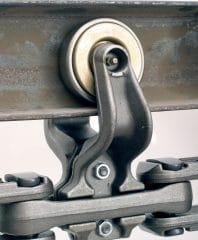 Trolleys
Engineered Overhead and Inverted Trolleys which will meet your application's specifications.

Overhead & Inverted Free Trolleys
Webb, Acco, Fata and Rapid Style compatible Free Trolleys and Rebuild Program.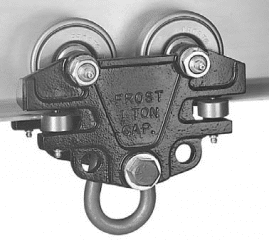 Hand Pushed I-Beam Trolleys
Hand Pushed Trolleys for your overhead monorail cranes and hoists.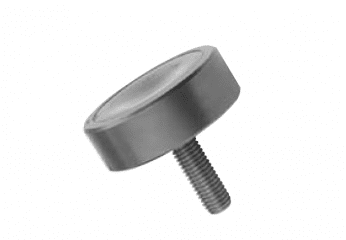 Steel Trolley Wheels
Dependable Trolley Wheels that can withstand heavy loads and harsh environments.
Have a question?
Please fill out the brief form and we will get back to you shortly.